Our Speakers
for the June 2019 Conference
Our Host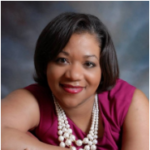 Tameika Isaac Devine – A wife, mother, practicing attorney, an elected official, an entrepreneur, professional speaker, best-selling author and a certified personal and executive coach, Tameika Isaac Devine is one of the nation's leading experts on work life integration. As the Founder of The Possibilities Institute, she works with women leaders and mothers to empower them to discover their leadership possibility, maximize their potential and live a life that leaves a legacy.  She is a strong believer that women can have happy and fulfilling personal lives without sacrificing their professional goals and aspirations. She works with dozens of women to help them achieve work life integration so that they can have amazing careers without the feeling of guilt or overwhelm.
---
2019 Conference Speakers:
Special Guest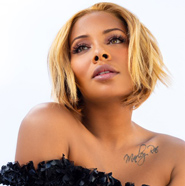 Eva Marcille – Eva Marcille is a fashion model, actress, TV Host, and entrepreneur. She broke onto the scene and into pop culture's heart as the outspoken "Eva the Diva" and winner of the third season of America's Next Top Model (ANTM). The 34 year old is mom to her 5 year old daughter, Marley Rae, and 1 year old son, Michael Jr. The "Real Housewives of Atlanta" star recently married local Atlanta politician and lawyer Michael Sterling.
Eva literally became a "top model" appearing on covers for Upscale, Brides Noir, Women's Health, Fitness, King, IONA, and Essence magazines. She has also modeled for brands such as Cover Girl, DKNY, Samsung, and Red by Marc Ecko, and has walked the runway for Marc Bouwer, ELLEgirl, Gharani Strok, Deborah Collection, Ed Hardy and many more. Modeling wasn't enough for the Los Angeles born Eva, so she crossed over into the world of television, film, and music videos. Her film and televisions credits include Miss Me This Christmas, Smallville, Everybody Hates Chris, The Game, Tyler Perry's House of Payne, The Wedding Album, The Young and the Restless (for which she was nominated for two NAACP Image Awards for Outstanding Actress in a Daytime Drama Series), The Walk, Crossover, I Think I Love My Wife, Nick Cannon Presents Wild 'N Out, Born Again Virgin, Sister Code and Real Husbands of Hollywood. She's also appeared in music videos for Tyrese, Jennifer Lopez, and Jamie Foxx. Eva is also an accomplished TV host having hosted and executive produced BET J's My Model Looks Better Than Your Models, BET's Rip the Runway, Oxygen reality series Girlfriend Confidential and has been the host of Oxygen's Hair Battle Spectacular and most recently "Dish Nation" and The Rickey Smiley Morning Show. She's also a lead cast member of Bravo's hit show Real Housewives of Atlanta!
---
Workshop Presenters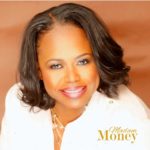 Tarra Jackson – Tarra Jackson, aka Madam Money, is the author of best-selling book, "Financial Fornication." She is a popular financial coach, TV & Radio Personality and Financial Contributor, and animated speaker.
Tarra has an extensive professional background and experience in the financial services industry ranging from Bank Officer to Vice President of Lending of several financial institutions across the country, as well as the Executive Vice President and Interim President & CEO at a credit union in Atlanta, GA.
Tarra is also the founder of the (hashtag) #WomensWealth movement, where she provides online classes and hosts the B.O.S.S. (Business Owner Success Strategies) Brunch Tour across the United States.
Tarra inspires her audience to have more pleasurable and enjoyable relationships with their finances.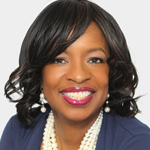 Dr. Gayle Jones, MA, FCN, RN is a speaker, author, registered nurse, and masters prepared health educator. She has spoken on blog-talk radio and various speaking platforms locally, notionally, and internationally (Cuba, Peru). As an engaging inspirational speaker, she receives raving reviews from her audiences. As a teacher of health wisdom in the classroom, in business settings, in churches or other soeaking platforms, Dr. Jones impacts audiences with transformational outcomes and infectious positive energy. Her unique preparation as a baccalaureate-trained registered nurse and Doctor of naturopathy makes her bilingual in the language of medical/cursing science and naturopathy.
Dr. Jones is President and Chief Wellness Attraction Ambassador of Wellness Attraction Enterprises, LLC. God has given her the tongue of the learned for she knows how to teach a word in season to those who are sick and tired of being sick, those who are well and desire to remain well, and those who don't know what they don't know about prospering and being well in spirit, soul, and body.
Nikita Lawrence – Nikita Lawrence is the President of Wealth Success Chamber Enterprises LLC, a small business that helps professional women experience joy and happiness in their life and work by aligning their career with their calling. As an Executive Mentor, John Maxwell Certified Coach and Best Selling author of the Secret of The Wealth Success Chamber, she enjoys supporting leaders and organizations with systems and tools that help them develop both personally and professionally to reach their goals. As a high-energy keynote speaker, Nikita enjoys inspiring others to have a sense of purpose while finding the key to joy and happiness in their life and work. Lawrence has been featured in Forbes, Huff Post, several other online publications, and also is a contributor for Thrive Global. Nikita says of her work, "My goal is to help leaders remove obstacles, step over fear, use their special gift, and reach the peak of their potential, making a true difference in the world."
---
Power Mom Panel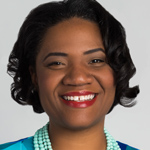 Deana Holiday Ingraham – Deana Holiday Ingraham, the 34 th Mayor of East Point, Georgia, is a champion public servant. Early in her career she served as a trial court law clerk, an attorney for senior citizens, managing member of Law Offices of Deana A. Holiday, and a Division Chief for the State of Florida Department of Children and Families. Deana's commitment to advocating for children led to her and some of her colleagues founding the One Voice Children's Law Center, a non-profit law firm that provided pro bono legal services to youth who had cases pending in at least two (2) of the following systems: dependency, delinquency and education. Her record of professional service also consists of strategic leadership roles in Georgia's fourth largest school district in the area of student discipline and serving as director in the juvenile court system. Currently, she is Of Counsel with Townes, Davis & Associates, LLC.
During her first term in office as an elected official, she championed implementation of livable wages for City employees, financial literacy for youth, Golden Age Resource Fair for seniors and the creation of a Joint Learning Committee (JLC). The JLC brings together school leaders, city department heads, and leaders from public, private, and non-profit sectors to extend learning in out-of-school time, increase parent and youth engagement, and enhance workforce development. As Mayor, she championed East Point being designated as a "Welcoming City," and led the creation of "The Healthy Point Initiative" to increase healthy lifestyle choices of East Point residents, create a more active and connected community and provide greater access to health information and services. Additionally, she has launched the Mayor's Scholars Program, My Brother's and Sister's Keepers in The Point, and the Volunteering In the Point (VIP) Program.
Deana Holiday Ingraham received a B.S. degree from Florida A&M University in Business Administration and Accounting with a minor in Criminal Justice and Psychology, a J.D. degree from Howard University School of Law, and a M.S. degree in Criminal Justice with a specialty in Child Protection and Juvenile Justice from Nova Southeastern University.
In 2018, Mayor Holiday Ingraham was named as one of "Atlanta's Top 100 Black Women of Influence." She serves as a board member of the National League of Cities, President of Georgia Municipal Black Caucus, a Board Member of Aerotropolis Atlanta Alliance, Of Counsel with Townes Davis & Associates, LLC, and is an esteemed member of Delta Sigma Theta Sorority, Inc. She and her husband Willie Ingraham, Jr. are the proud parents of their daughter Nia.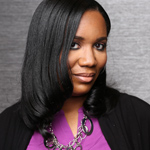 Michelle D. Garrett – Michelle D. Garrett is a native of Charleston, South Carolina. She currently resides in Columbia with her husband and 3 children where she works full-time from home coaching and mentoring new and struggling entrepreneurs to be more focused, consistent and strategic with their time and tasks which leads to increased productivity and profits. She's, also, a digital influencer; Community Manager for Courage to Earn, an online community of female bloggers; and owns and operates a home-based t-shirt company, The Divatude Collection. She uses the term DIVAtude to describe the women in her community who are driven, inspiring and called to action in their personal and professional lives.
Among Michelle's many great interests, connecting and collaborating with others ranks highest. She strongly promotes the concept of the gathering of like-minds. In that spirit of networking, Michelle offers virtual and face-to-face courses on topics that help women grow their home-based and small businesses. As a popular online community builder, Michelle has mentored and assisted many bloggers and female entrepreneurs with expanding their own online communities through social media and email marketing.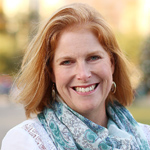 Lila Anna Sauls – Lila Anna leads Homeless No More as its Chief Executive Officer and works to implement the organization's ambitious strategic plan. With the board of directors and staff, she develops community partnerships and coalitions, launches new initiatives, and oversees operations of its many programs and services that directly affect the lives of homeless and at-risk families with children in the Midlands. Lila Anna joined Homeless No More and its primary program, St. Lawrence Place, in 2005 before becoming CEO in 2007. With over 25 years in non profit leadership, Lila Anna serves on numerous boards and committees.
Lila Anna has spent years working in schools throughout the Midlands through the McKinney- Vento programs to make sure homeless and at-risk children are given the tools necessary to achieve, and was elected to the Richland School District One Board of Commissioners in 2016.
She is an adjunct faculty member at Columbia College, where she serves on the graduate studies advisory committee. She is also a guest lecturer for the schools of Social Work and Education at the University of South Carolina. Lila Anna and her team have presented nationally on the programs they have created and implemented at Homeless No More.
Lila Anna is a graduate of the University South Carolina with a BA in Journalism and Mass Communications. She holds a MA in Organizational Change and Leadership from Columbia College, is a fellow of both the Blue Ridge Institute and the Riley Institute of Diversity at Furman University and has her national certification as an Affordable Housing Finance Professional. She is currently working on her PhD in Education at Northeastern University.
Ann Warner – Ann Warner has nearly twenty years of experience advocating for the rights of women and girls around the world and in the South. She is the CEO of the Women's Rights and Empowerment Network (WREN), a statewide non-profit organization that is building a movement to advance the health, economic well-being, and rights of women, girls, and their families in South Carolina. As CEO, Ann mobilizes policymakers, business leaders, grassroots leaders, and citizens to remove barriers to gender equity and advance diverse women's leadership across the state. She leads the development and implementation of a strategic plan for statewide expansion and impact; oversees advocacy, education and empowerment programs; develops partnerships; directs operations and manages a talented team. Before moving to South Carolina to lead WREN, Ann spent eight years with the International Center for Research on Women (ICRW) in Washington DC, where she led research and advocacy initiatives to promote the health and empowerment of women and girls around the world. She was also the Co-Chair of the US national chapter of Girls Not Brides: Global Partner­ship to End Child Marriage, and has successfully advocated with the US government to prioritize the issue of child marriage. Ann conducted research on violence against women and girls in the West African nation of Liberia in collaboration with the International Rescue Committee. She has also worked for CARE USA, building support for humanitarian relief and development programs around the world, and for an HIV/AIDS service and education organization in Atlanta, GA. Ann has a joint Master of International Affairs and Master of Public Health from Columbia University and a Bachelor of Arts in English from Wellesley College. Ann is a graduate of the Riley Institute's Diversity Leaders Initiative. She is a proud mom of two boys.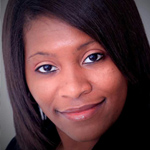 Ebony Young – Ebony Young is a native of Newberry, South Carolina, and proud mother of four. Despite becoming a single mother at a young age, Ebony perservered and made sure that she not only provided for her children but that she kept pursuing her personal and professional goals.
Ebony is a sought out leader with nearly two decades experience in improving communities and proudly serves on the board of multiple organizations. With a heart dedicated to neglected populations, she continually advocates for children in foster care as a Lexington County Guardian ad Litem. As CEO of Unique Interventions for Youth and Families, a non-profit that educates families in holistic approaches to life success, Ms. Young specializes in five key areas: youth development, behavior modification, social and life skills, family advocacy and community engagement. She is also the founder and Senior Research Consultant at Shifting Solutions, a firm that specializes in business development workshops and personal consultations on achieving operational excellence.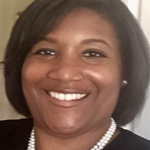 Dr. Danielle R. Davis, MD is a wife, mother, and Board Certified Pediatrician. She received her B.S in Biology from The University of Michigan and her Medical Degree from The University of Illinois at Chicago. She then completed her Pediatric Residency training at Advocate Hope Children's Hospital in Oak Lawn, Illinois. She practices medicine at Cooperative Health Pediatrics of Newberry where she has worked the past ten years. Dr. Davis has been recognized by the Virginia College of Osteopathic Medicine as "Preceptor of the Year" and most recently by the Newberry County Observer Newspaper as "Pediatrician of the Year". When she is not working Dr. Davis enjoys spending time with her husband and their two boys. She also enjoys mentoring aspiring pediatricians.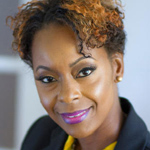 Dr. Macie P. Smith – Dr. Macie P. Smith is an award winning Alzheimer's and dementia educator with over 19 years of experience working with aging and vulnerable populations. She is the acting President of NASW-SC. Dr. Smith is a Licensed Gerontology Social Worker and a Certified Social Work Case Manager. She serves as an Adjunct Faculty and a Subject Matter Expert on the collegiate level in the areas of social work, social sciences, and public health.
She has appeared in several editions of Faculty Matters Magazine for her continued contributions in the academic areas of teaching, discovery, integration, and application. She conducts research, develops programs, conducts program evaluations, and facilitates professional development training in the areas of Alzheimer's, dementia, healthy aging, and health care management. Her focus is coordinating quality care within aging and underserved communities.
Dr. Smith is a regular contributor on OnPoint on WACH FOX 57 where she answers health related questions posed by viewers. She also maintains a monthly column in the Carolina Panorama and has been a featured contributing writer in the All About Seniors magazine. Dr. Smith is a published author, self-publishing her first book entitled "A Dementia Caregiver's Guide to Care" with the cover quote written by Celebrity Journalist/Caregiver Advocate Leeza Gibbons.
Dr. Smith has been recognized as a Top 20 Under 40 leader by the South Carolina Black Pages magazine for her work as a community and industry change agent. Dr. Smith has been featured on WACH FOX 57, WIS-TV's Awareness, WLTX, ABC Columbia, WFMV, WGCV, Alzheimer's Speaks radio, and WURD radio.
Dr. Smith empowers women to #AgeOnPurpose. "Be intentional in your journey. You define aging. Don't allow aging to define you. It renders helplessness" ~ Dr. Macie Smith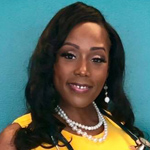 Dr. Nicole Edwards – Dr. Nicole Edwards received her B.S. in premed psychology and 2 M.A.s in professional Counseling and Marriage and Family Therapy from Oral Roberts University. She received her medical degree from the New York college of Osteopathic Medicine and completed internship and residency in family medicine at Palmetto Health Richland in Columbia, SC. She is certified by the American Board Of Family Physicians and has special training in diabetes and hypertension management. She is the founder and CEO of Abundant Life Concierge bringing healthcare to her patients in a convenient manner, and Abundant C&P assisting veterans with getting their disability benefits. She is the creator and founder of The Doctor's Bootcamp and Rx360 which specializes in creating personalized diet, exercise, weight loss and wellness programs for her clients. She is also the best selling author of the 12 Secrets of Divine Health available at www.12secrets.net. She is a medical correspondent and media personality on multiple radio, tv, and social media shows. She speaks at local churches and health fairs, and has been a speaker and trainer for various local and national programs. Aside from Medicine, she is active in her church as assistant minister of music and run 3 choirs and the music department. She is an avid musician playing multiple instruments and has a band: H2Flo band and show. She resides in Columbia SC with her husband Superior and 2 children Ellington and Tatum.
---
HOST of the VIP Pamper Suite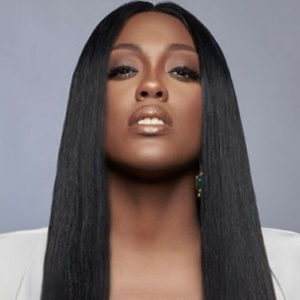 Bianca Chardei Richardson – Bianca Chardei Richardson has been a part of the entertainment industry since the tender age of 10. As a child, Bianca was always intrigued by Arts. She was featured in various Wal-Mart commercials, PBS programs, hosted her own televised talk show . Bianca has been featured in various BET Rip the Runway commercials, NYFW and graced the runway's of the some of the most respected and top designers nationally and internationally. In 2009, Bianca landed a spot on the 13th season of the hit show America's Next Top Model. Bianca is the Founder and CEO of 27anCO, a boutique Media Firm specializing in MultiMedia Strategic Marketing for Fashion, LifeStyle , Beauty Brands and Professionals.
---