Our Speakers
for the June 2018 Conference
Our Host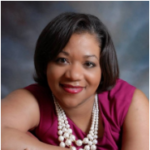 Tameika Isaac Devine – A wife, mother, practicing attorney, an elected official, an entrepreneur, professional speaker, best-selling author and a certified personal and executive coach, Tameika Isaac Devine is one of the nation's leading experts on work life integration. As the Founder of The Possibilities Institute, she works with women leaders and mothers to empower them to discover their leadership possibility, maximize their potential and live a life that leaves a legacy.  She is a strong believer that women can have happy and fulfilling personal lives without sacrificing their professional goals and aspirations. She works with dozens of women to help them achieve work life integration so that they can have amazing careers without the feeling of guilt or overwhelm.
2018 Conference Speakers:
Our Keynote Speaker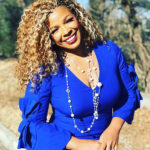 Syleena Johnson – When it comes to exceptional musicality, Grammy-nominated vocalist and writer Syleena Johnson got it effortlessly. As the daughter of legendary soul singer Syl Johnson, Syleena's inherent vocal ability and lyrical prowess place her high in a league of some of the best singers and performers of her generation. Along with music, Syleena continues to remain relevant as this generation of music lovers had come to love her from TV One's hit series R&B Divas Atlanta, which recently wrapped up after three seasons.  She is now co-host of TV One's new talk show, Sister Circle which is uniquely tailored for African-American women focusing on sisterhood and everyday life.
These days, life is about balance for the wife, mother and entrepreneur who is finally feeling like she is coming to her own as a woman. Rooted in health fitness and spirituality, Syleena is enjoying the fruits of her labor having recently graduated from Drake University, where she received her Bachelor's degree in nutrition science, summa cum laude, 21 years after she enrolled.
Syleena has an upcoming workout DVD, "Mommy's Got Soul," coming this summer, which is geared towards helping mothers to be remain fit. As a fitness and nutrition advocate, her passion is in helping women feel whole, which she does with her health and wellness company SheLeanLite.com, as well as her book "The Weight is Over." In her book, Syleena discusses body image and the lessons she's learned in the industry, "The Weight is Over" is due out this fall. She is also continuing her education so she can become a dietician and release her own line of supplements.
Power Mom Panel
Lasenta Lewis-Ellis – Lasenta Lewis-Ellis is a wife and mother of 5.  She is also President & CEO of LLE Construction Group, LLC, one of the few minority women-owned construction firms in the southeast.  She also is the owner of Need-A-Lift Transportation Services, which she founded in 2007 when as a busy wife and mother she noticed the need busy parents had for safe and reliable transportation services for their children.  Lasenta's businesses have become a family affair, having her adult children working in the businesses with her.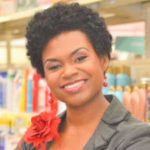 Rozalynn Goodwin – Rozalynn Goodwin is vice president for engagement and a lobbyist for the South Carolina Hospital Association.  Prior to joining SCHA, Rozalynn worked in strategic planning and business development with Palmetto Health and in health and human services policy research in the Office of Governor Jim Hodges. Rozalynn is a wife and mother of 2.  Rozalynn also manages her husband, Comedian Mike Goodwin, as well as works with her daughter, Gabby, who invented GaBBY Bows: The Double-Face Double-Snap hair barrette. Her daughter Gabrielle was named the youngest ever SC Young Entrepreneur of the Year in 2015, and GaBBY Bows was named the national 2016 Outstanding Diverse Business of the Year by the SCORE Foundation.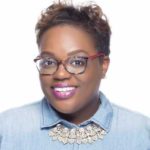 Roshanda Pratt – Roshanda Pratt is a highly sought after storyteller and live video strategist. She empowers and equips brands to amplify their voice and monetize their story on social media through live video.  Recently, she authored and released CEO OF LIVE VIDEO, a step-by-step guide on how to engage and convert your live audience. It instantly became a best seller on Amazon.  Roshanda is a wife and mother of 4.  She serves as First Lady of Tabernacle of Champions.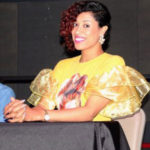 Naida Rutherford – Naida Rutherford overcame a traumatic foster care experience and poverty to accomplish her educational and life goals. She holds two bachelor degrees, wound and ostomy certifications and a Masters Degree. Naida has practiced as a nurse practitioner, a wound care nurse, legal nurse consultant, wound care consultant and motivational speaker. Naida's most recent business adventure began as a hobby to earn money while pursuing her doctoral degree. The quarterly garage sales quickly transitioned into social media sales to reach more customers that could not attend the local sales. She then launched www.StyledbyNaida.com, began hosting pop up shops and, now, is the owner of a clothing boutique in the Vista. Her boutique is now the hub for her philanthropic efforts.  Naida gives free clothing to women and men in need of business attire and helps raise money for her annual fashion show fundraiser that will, this year, give a $1000 scholarship to a single mother in college. Naida is a single mother of 2 boys who regularly help her in her business by packing clothes, working in the store and most importantly, giving her a pep talk when she is tired.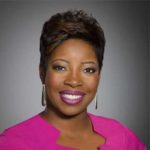 Darci Strickland – Darci Strickland is an anchor on WLTX News 19.  Darci currently anchors the Noon broadcast, co-anchors Friends at Five and co-anchors the 6pm broadcast. In addition to her role as anchor, she frequently works on special assignments and is a highly sought after speaker and MC for events.  Darci is a wife and mother of 3 girls. In addition to excelling in her own career, Darci manages her oldest daughter's career as an actress and model. Darci annually travels to LA for her daughter's jobs, all while managing a home here in Columbia, SC.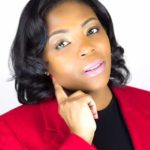 Raquel Richardson Thomas – Raquel Richardson Thomas is a single mother of 2 children and a serial entrepreneur.  She is the CEO/Owner of six thriving businesses. In addition to her businesses, Raquel is the founder of a non-profit, Dream Catchers which helps youth from impoverished neighborhoods and broken households gain the skills and self-confidence needed to achieve their goals.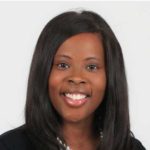 Ashlye V Wilkerson – Ashlye V. Wilkerson is a wife, mother, educator, author and entrepreneur.  Ashlye is an adjunct professor at the University of South Carolina and Columbia College in Columbia, SC and a franchise owner of Wine & Design Columbia sip and paint art studio. Additionally, Ashlye was voted by the SC General Assembly to serve on the Winthrop University Board of Trustees, the youngest in the state of SC. Ashlye is a doctoral candidate at the University of South Carolina.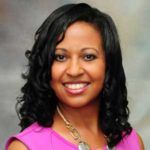 Teresa Wilson – As a municipal trailblazer, City Manager Teresa Wilson leads the executive team for South Carolina's capital city.  Teresa is Columbia's first African American female City Manager and its's youngest city manager. Teresa's leadership of the City of Columbia was never more evident than during the historic flood of October 2015. The entire city rallied together and implemented operations on 24 hour basis in order to meet the needs of citizens who were in dire straits. Teresa is the proud mother of a daughter, Teresa Alexandria "Alex" Florence and is recently engaged to Mr. William Reginald Brice.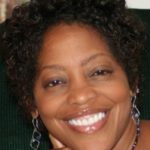 Tre' Tailor – Tre' Tailor is an award-winning media personality, having worked in radio, tv, music and more.  Tre' is currently an on air personality for Glory Communications 5 radio group covering SC and GA where she also co-hosts the popular Radio and Social Media segment Single and Saved.  Tre' is the mother of an adult son, Matthias who currently resides on the West Coast. Tre' says raising a child as a naive and inexperienced young adult herself was challenging at best, especially since her own parents were deceased. As a working single mother, Matt was Tre's plus one for many of her speaking and hosting engagements and they even practiced and performed several duets together to keep him occupied and engaged during her functions.
Luncheon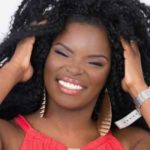 Nikita B – A former director of nursing turned, nationally known comedienne, expert speaker turned, life and brand strategist for creative entrepreneurs. Nikita has graced many large platforms with many award winning artists. She has been featured on BET Networks such as, the Impact Network, Black Network Television, All Nations TV, Clean Comedy Radio, Get Up Mornings with Erica Campbell and Bounce TV to name a few. Nikita has won numerous awards such as comedian of the year, placed 1st in the search for the one comedy competition and received the Sister Cantaloupe reward for reaching back and helping other fellow comedians follow their dreams.
Nikita is blazing the stages and traveling the roads less traveled of a "clean" comedian in efforts to bring laughter to all people in a way that everyone in the family can enjoy. She is the only "clean" comic out of the possible 40 that will be featured on Walter Latham's (Producer of The Kings & Queens of Comedy) next project. Nikita has shared stages with other award winning artist such as R&B singer Tyreese, Gospel Artist such as Tamela Mann, LeAndria Johnson, Earnest Pugh and well known comics such as Marcus D. Wylie, Small Fire, Brodrick Brice, Chinitta Morris, Akintundae, Rodney Perry, Willie Brown and Griff just to name a few.
But wait there's more. Nikita is also a bestselling author of the book "How to Beat the F out of Fear-and launch your dreams." Because of her passion for others, Nikita established a nonprofit organization (The BIAS Group) composed of individuals of law enforcement, clergy, healthcare, mental health and social services in efforts to service not only the struggling child, but the individuals that compose of his/her support system; In efforts to build a better community and stimulate the economy. Nikita's moto is "EVERYBODY IS SOMEBODY" and she's changing lives one laugh and mindset at a time.
Nikita is a wife and mother.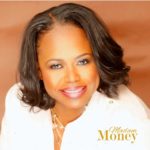 Tarra Jackson – Tarra Jackson, aka Madam Money, is the author of best-selling book, "Financial Fornication." She is a popular financial coach, TV & Radio Personality and Financial Contributor, and animated speaker.
Tarra has an extensive professional background and experience in the financial services industry ranging from Bank Officer to Vice President of Lending of several financial institutions across the country, as well as the Executive Vice President and Interim President & CEO at a credit union in Atlanta, GA.
Tarra is also the founder of the (hashtag) #WomensWealth movement, where she provides online classes and hosts the B.O.S.S. (Business Owner Success Strategies) Brunch Tour across the United States.
Tarra inspires her audience to have more pleasurable and enjoyable relationships with their finances.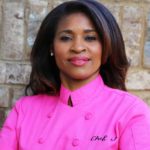 Judy '"Chef J" Etheridge – As a certified fitness trainer through World Instructor Training School, and recipient of the "Cooking for People with Illness" certificate from the Natural Gourmet Institute in New York City, Chef J decided that she wanted to make it easier to spread the wealth of a happy and healthy lifestyle. She incorporates a healthy fitness schedule, and can offer a delicious meal plan that is tailored to fit your needs. Whether you are battling obesity, Cancer, Diabetes, Heart Disease, Gluten Sensitivity, Leaky Gut, Celiac Disease, Autism, or any other illnesses, Chef J will put together a perfect meal plan for you!
Chef J also has received certificates in Natural Health & Healing, Culinary Nutrition and Nutritional Concepts. Her meals are perfectly portioned, gluten-free, no additives, no preservatives and no white sugar, flour or rice.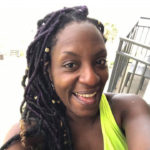 Jessica Jeter– A single mother of 2 daughters, Jessica is passionate about fitness and believes all women can obtain a fun active lifestyle. Jessica specializes in personal training and group fitness classes. She brings her big personality to every fitness lessons, commonly having people of all walks of life doing Zumba and her signature Urban Boot Camp.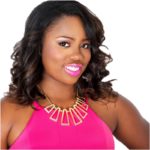 Shade' Y. Adu – Shadé Y. Adu is a Digital Brand Strategist, International Speaker, Bestselling Author and the Founder of Savvy Solutions Consulting. Shadé helps women entrepreneurs use the power of social media to brand, build, and monetize digital programs, products, and services. She provides transformational tips, tool, strategies, and techniques that turn entrepreneurial leaders into online celebrities by leveraging the power of social media and live streaming. Shadé is a featured expert in Hello Beautiful, Black Enterprise, HuffPost, and the Rachel Ray Show. Shadé has shared her life-changing message in Europe, Asia, Africa, and across the United States.
In addition to being a full-time entrepreneur, Shadé is a doctoral candidate at the University of Wisconsin-Madison and the recipient of the prestigious Gates Millennium Scholarship. With a sincere passion for her line of work and a tenacious drive to succeed, Shadé strives to make even more colossal changes in the world around her.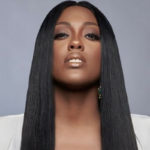 Bianca Chardei Richardson – Bianca Chardei Richardson has been a part of the entertainment industry since the tender age of 10. As a child, Bianca was always intrigued by Arts. She was featured in various Wal-Mart commercials, PBS programs, hosted her own televised talk show . Bianca has been featured in various BET Rip the Runway commercials, NYFW and graced the runway's of the some of the most respected and top designers nationally and internationally. In 2009, Bianca landed a spot on the 13th season of the hit show America's Next Top Model. Bianca is the Founder and CEO of 27anCO, a boutique Media Firm specializing in MultiMedia Strategic Marketing for Fashion, LifeStyle , Beauty Brands and Professionals.